Nieuws / blog
Ricoh breidt uit met de FLUO MAGENTA TONER
Nieuws
18.09.2017

Ricoh breidt uit met de FLUO MAGENTA TONER
Ricoh expands print diversity with Neon Pink toner
Ricoh Europe, London, 11 September 2017 – Ricoh has launched Neon Pink toner to enhance the creative possibilities for a wide range of print from posters and invitations to ticketing and advertising. These and other eye-catching capabilities will be on show at PRINT 17, Chicago, September 10-14 followed by Labelexpo, Brussels, September 25 - 28.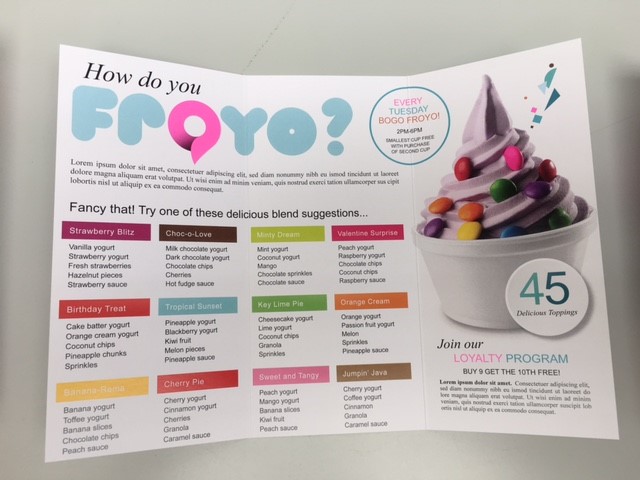 The Neon Pink toner has been developed for the fifth colour station on the Ricoh Pro™ C7100X series colour cut sheet digital production press. It allows print service providers to produce eye-catching results that inspire highly engaging and effective campaigns.

It expands the colour gamut, enhances images and can be used as a solid or highlight or graphic colour. When combined with other process shades, it can create a neon palette. The toner is reflective under UV light to extend the range of printing possibilities offered by standard CMYK, white, or clear printing.

The new addition supports a 'dramatic market expansion' of special effect enhancement capabilities for magazine, direct mail, retail and point of purchase markets as highlighted by the InfoTrends report Beyond CMYK: The Use of Special Effects in Digital Printing.
It states nearly 1.8 trillion colour pages in the U.S. and Western Europe, or around 30% of the total colour pages, currently receive some type of special effects enhancement. It also says, 'there is a tremendous opportunity for digitally produced special effect enhancements to grow'.

"The Neon Pink Toner joins the highly successful Neon Yellow toner which has already helped creative print service providers develop impactful and vibrant print," says Eef de Ridder, Director, Commercial Printing, Commercial and Industrial Printing, Ricoh Europe.

"Increasingly print service providers want the ability to offer quick, easy and cost effective high quality personalised print that stands out. This latest addition will open up numerous exciting opportunities."

The Neon Pink toner will be available from November. It is retrofittable, which means existing clients can expand the capabilities of the Ricoh Pro C7100X presses they operate today.
Terug naar overzicht